Ukrainian developers from GSC Game World showed new screenshots of S.T.A.L.K.E.R. 2 and shared details of game
Ukrainian studio GSC Game World has shared new screenshots of hotly anticipated game S.T.A.L.K.E.R. 2: Heart of Chernobyl for PC and Xbox Series X|S consoles.
Ukrainian studio GSC Game World has shared new screenshots of the hotly anticipated game S.T.A.L.K.E.R. 2: Heart of Chernobyl for PC and Xbox Series X|S consoles. For the first time they appeared in the latest issue of PC Gamer magazine, the editors of which managed to learn new details from the developers.
A new full-size poster of the hotly anticipated shooter S.T.A.L.K.E.R. 2: Heart of Chernobyl. This image graced the cover of the latest issue of PC Gamer magazine. Now we have the opportunity to take a closer look at the art with the stalker holding the artifact "Moonlight" from the previous games of the series.
S.T.A.L.K.E.R. 2 will offer a non-linear narrative with a lot of additional quests. A team of 30 narrative designers is working on this component. You will have to spend over 100 hours to master all the content and complete the game more than once. Developers argue a lot about plot twists, but they say that the decisions that players have to make are not divided into right and wrong. In total, the screenwriters wrote more than 350 thousand words for the second "Stalker".
The action of S.T.A.L.K.E.R. 2 will unfold in our days, in an open world with an area of 64 square kilometers. Players are waiting for various biomes with all kinds of buildings, secret underground passages and laboratories to study. Locations vary in mood - from creepy gray areas with Soviet-era buildings that have fallen into complete disrepair in the years after the disaster, to blooming green fields. Examples are shown in the new screenshots. One of the key elements should be complete freedom - players will be able to move freely around the territory, but before each outing into the open world, it is desirable to at least roughly determine where and why you are going, having calculated the necessary resources.
Many old types of enemies will return, but new ones will appear. One of the latter will be a mutated deer with psionic abilities, able to summon other mutants to attack and generate ghostly doubles of himself in order to confuse the player.
The survival system will also return - players will have to monitor their condition (hunger, fatigue, radiation, and others), sleep and eat on time. Otherwise, the stalker will become inhibited and lose dexterity, and in advanced cases will begin to see hallucinations - if you do not sleep for more than two days. In the zone, you can not do without important consumables and tools, such as energy drinks, bandages and additional suits. Anomalies dividing in S.T.A.L.K.E.R. 2 for three types, they are able to erase equipment into dust, and some anomalous zones with valuable things for sale without the necessary equipment can not be approached at all.
Both familiar groups of stalkers and new ones will appear in the game. On the pages of the magazine, in particular, a new faction called "Varta" is mentioned. It opposes bandits, acting as police on the territory of the zone, and is headed by Colonel Alexander Korshunov, who has seen a lot. The latter believes that anomalies should work for the benefit of people and tries to ensure a quiet operation of the Institute. Among the old groupings, Monolith and Svoboda are cited as examples. In the gallery below you can see their representatives.
Players will be able to join different factions, which will seriously affect the development of the plot. All factions are complex structures with their own rules and internal showdowns, positive sides and negative aspects.
Evgeny Grigorovich, the brother of the founder of GSC Game World Sergey Grigorovich, said that the studio decided not to introduce the possibility of cooperative passage into the game, since S.T.A.L.K.E.R. 2 is not a fun attraction, but an adventure with a certain atmosphere built around a single exploration of the world. But after the release, as previously reported, dolgostroy will receive competitive multiplayer modes through patches.
The game is being developed on the Unreal Engine 5 engine.
The release of S.T.A.L.K.E.R. 2: Heart of Chernobyl is expected on April 28, 2022 on Xbox Series X|S and PC. Xbox Game Pass subscribers will get access to the game immediately on the day of release.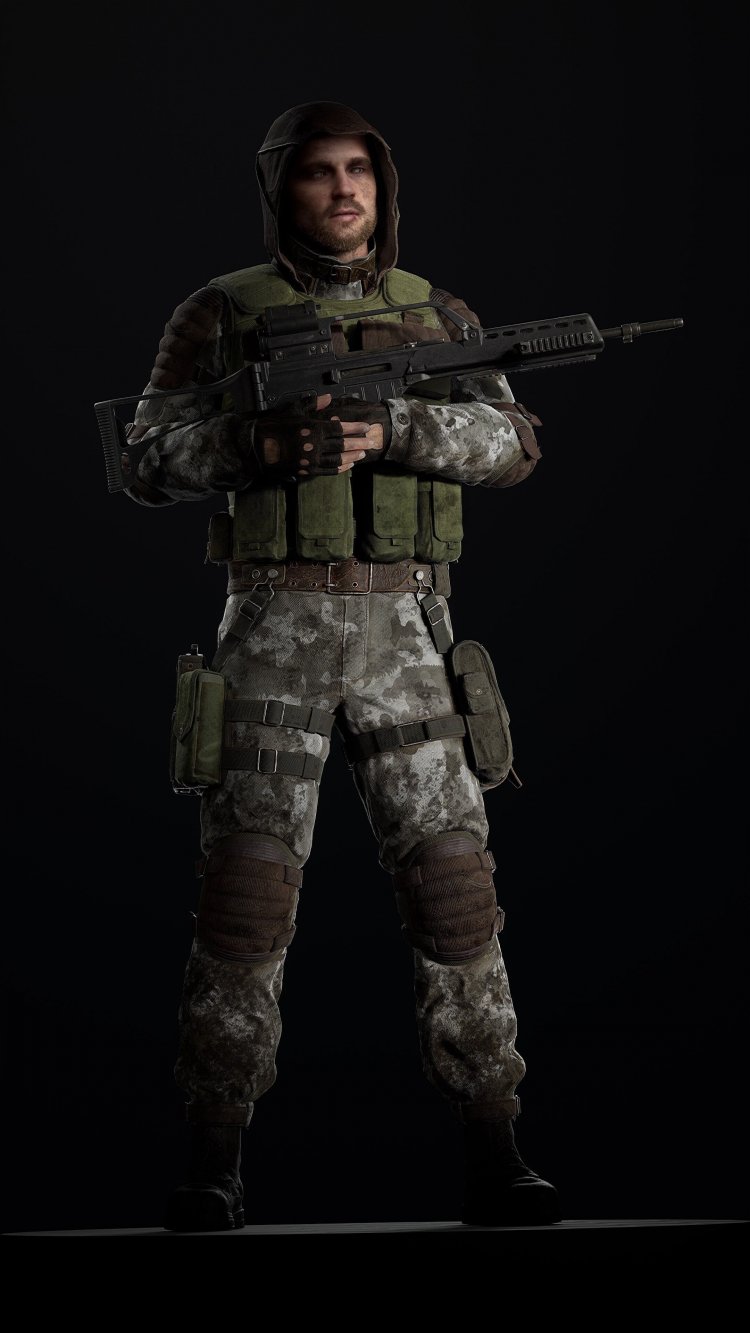 What's Your Reaction?