Mass Effect Legendary Edition will be released on May 14th - trailer, screenshots, DLC, N7 helmet and system requirements
BioWare and Electronic Arts have set a May 14 release date for the Mass Effect Legendary Edition. The remastered edition will appear on PC, PS and Xbox. BioWare has begun accepting pre-orders on all platforms. Almost all DLCs are included.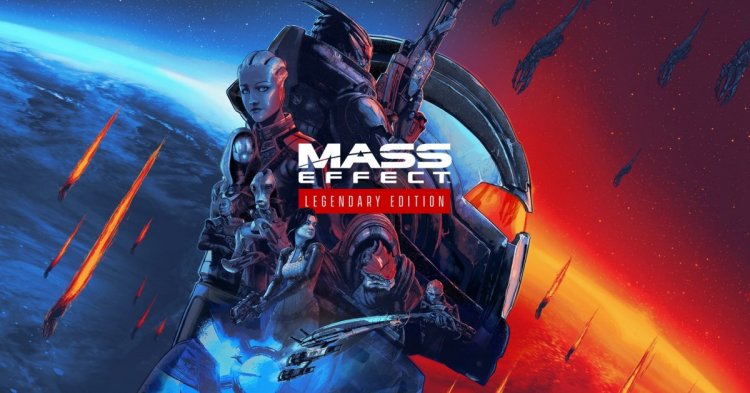 Relive the legend of Commander Shepard in the with the Mass Effect Legendary Edition.
The Legendary Edition contains the first three parts of the series and single player DLCs. The collection is a remaster, not a remake of the trilogy. So it is based on the same Unreal Engine 3. There were no major changes, BioWare did not rework the animation, as this could cause new problems.
However, upcoming versions support 4K and HDR, boasting updated models, fresh effects, tens of thousands of crisp textures, improved lighting and so on. PC, PlayStation 4 Pro, Xbox One X, and next-gen consoles (backward compatible) play at 60 fps. The PC also added support for ultra-wide monitors and gamepads.
Most of the attention was paid to the first Mass Effect (increased detail of locations, interface and many general improvements are announced).
The Mass Effect Legendary Edition reissue includes all the add-ons for all parts of the trilogy. Except for one thing, BioWare was unable to restore Pinnacle Station, the second of two DLCs for the first Mass Effect.
Pinnacle Station was not developed by BioWare, but by Demiurge Studios, the company that helped port the first Mass Effect to the PC. However, it didn't even appear in the PlayStation 3 version of the game. BioWare and EA contacted Demiurge - she sent back the found backups, but almost all the data was corrupted.
Pinnacle Station could only be returned in one way - by recreating the add-on from scratch. But this would take an additional six months and most of the developers involved in the Legendary Edition.
There was a new location in Pinnacle Station, but it was not drawn to a full-fledged plot addition and only offered to fight against waves of opponents.
Another piece of content that will not return in the Legendary Edition is the co-op mode from ME3. It looks like there were no problems with the source code here, but there were obstacles of a different kind.
It would take even longer for production to sort out all this. In the end, BioWare decided that single-player content was much more important to fans, and multiplayer could be sacrificed so the remastered edition would be born much faster.
BioWare has announced the Mass Effect Legendary Edition Cache for $ 150. The game itself is not included. It includes a full-size LED-illuminated Shepard's helmet, a protagonist's steelbook, three badges, a poster, unique packaging, and a letter to join the N7 squad. The BioWare Gear Store also includes an additional poster.
System requirements:
Minimum (Win 10, i5-3570 or FX-8350, GTX 760 or Radeon 7970, 8 GB RAM, 120 GB).
Recommended (Win 10, i7-7700 or 7 3700X, GTX 1070 or Radeon 7970, 16 GB RAM, 120 GB).