Uncharted: Legacy of Thieves Collection is released on PlayStation 5 in January
Announced Uncharted: Legacy of Thieves Collection will include updates to Uncharted 4 and Lost Legacy, it will be released on PS5 console on January 28, 2022.
Announced a few months ago, the collection Uncharted: Legacy of Thieves Collection, which will include updated versions of Uncharted 4 and Uncharted: The Lost Legacy, will be released on the new generation PlayStation 5 console on January 28, 2022, Sony Interactive Entertainment announced. The release date was revealed in the new trailer.
In the announcement message, Sony noted that in the remasters of the two PlayStation 4 exclusives, the graphics were updated first of all. The collection will offer launch options in Resolution mode, Performance mode and Performance+ mode. Officially they are described as follows:
If you have a 4K-enabled screen and you want to enjoy the picturesque and detailed locations that the UNCHARTED series is famous for in ultra-sharp resolution, select the resolution mode and play with a 4K hardware resolution and a target frame rate of 30 frames/s.
The developers have also added a performance mode to the edition, increasing the frequency to 60 frames/with.
And if you prefer smooth gameplay rather than resolution, it makes sense to try Performance+ mode, which allows you to play with 1080p resolution at 120 fps (if you have a screen with 120 Hz support).
In addition, downloads are now instantaneous, and both games have received support for spatial 3D sound and features of the DualSense controller, such as tactile feedback and adaptive triggers.
"Thanks to the power of the PS5 console, game scenes load almost instantly, which means that you can get back into the game faster than Nate or Chloe grab a weapon (if you've seen Chloe fighting a gang of mercenaries, then this comparison should impress you). Spatial 3D sound helps to determine where the shot was fired from, immersing you even more into the atmosphere of both games. And the tactile feedback and adaptive triggers of the DualSense wireless controller accurately convey the tactile sensations and resistance of the mechanisms: driving a car, beating an enemy or swinging on a rope in an attempt to get to a safe place has never been so pleasant," Sony pointed out.
Finally, Sony has confirmed that the Uncharted 4 remaster has lost multiplayer. The collection will offer only story campaigns from two games.
On the PC, the kit should be released "a little later". There is no exact release date yet.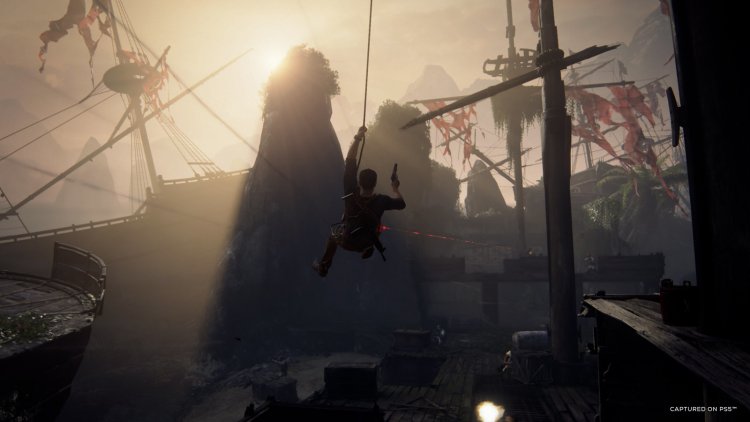 What's Your Reaction?